Nov 18 2013
vUnHide 1.0 Now a days there is popular virus which unhide all files folders in your usb drive. Some naive users think that there all data erased by virus and they will never get it back.
Generally this is founded in student group which store there all important data in USB or pendrive.
Here is simple solution for this type of virus. Kindly follow below steps to unhide all files folders in one go.
Unhide All Files Folders Virus
Step – 1
Download this file vUnHide 1.0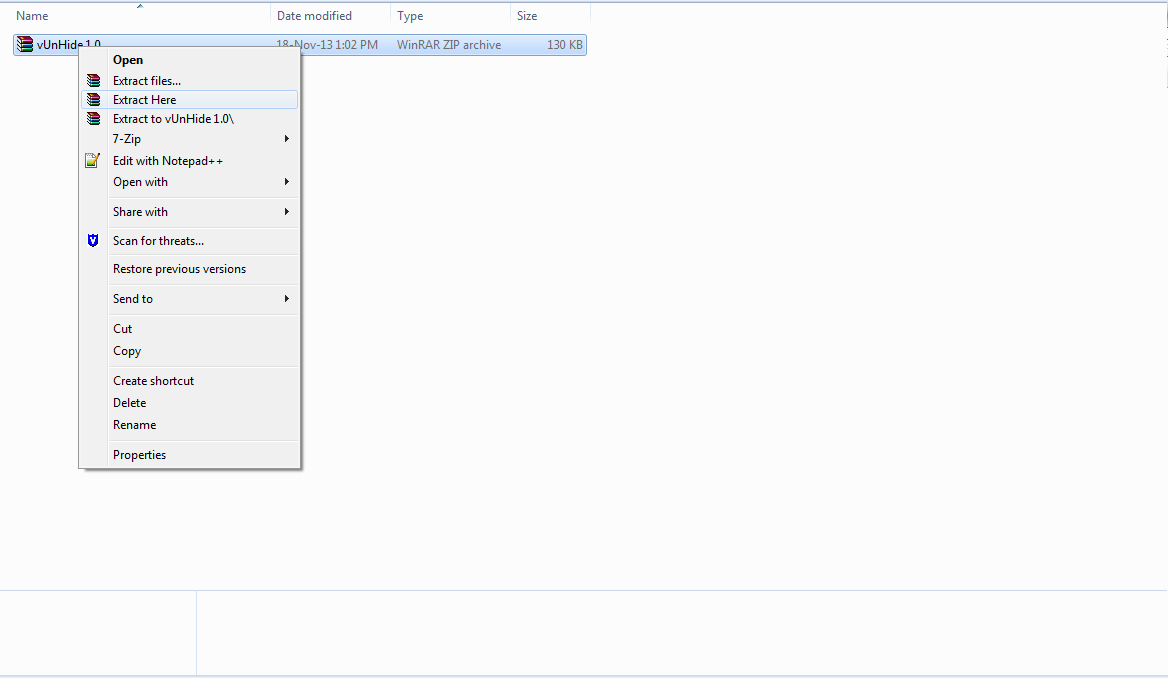 Step – 2
Extract this file using WinRAR, 7Z, WinZip any archive software.
Step – 3
Run vUnHide 1.0.exe which is extracted in Step-2
Step – 4
Enter your USB drive letter without Quotes(") and Slace(\)
After this go to your USB drive and you will notice that vUnHide.exe will unhide all files and folders within particular USB drive.